Turo (formerly Relay Rides)

Launch Campaigns
---
Animation | 3D Modeling | Post-Production
A service that lets you rent your car, Turo (formerly Relay Rides), was looking for a unique way to help people get to know them.


I led motion design for three animated campaigns as well as a live action commerical.

Using a combination of live action and animation, we helped Turo explain how they do what they do in a way that made you feel like a kid all over again. Using a "puppet-style" backdrop, we mimicked the story of your car in various scenarios of use. In post, I added foreground and background assets, tracking graphics, and overlays to help tie the whole thing together as a moving piece.

The live action video required animation of 3D money that popped up out of the antenna of a car.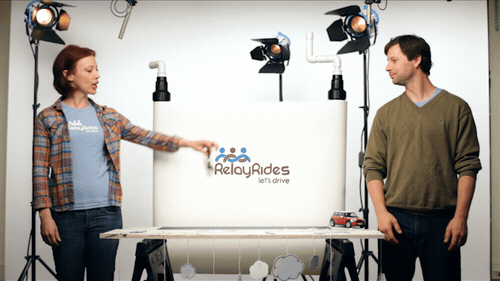 ---
Watch the full videos here / *live action unavailable




---
Client : Turo (formerly Relay Rides)
Agency : Teak