Pinterest

Mad Science Fair
---
Event Design | Animation | Production
Pinterest has made it a point to show off their engineering talent through a geeked-out, science themed event called Mad Science Fair. This event was one the most successful yet.


I led a multi-level design experience, which included a full brand identity that tranlsated into large scale interior designs, printed materials, keynote templates, and more. Inspired by the company's initiative to grow and make big leaps forward, we focused our sights on a space theme. One that had its roots in the pioneering scientists and engineers from the past that paved the way for digital engineers of today. Working with my creative director at Pinterest and the Comms team, we took charge on all levels of design execution.
---
Event Space
We used the first floor all-hands area for this event, which included a large, open space and several keynote speaking rooms in the back for breakouts. I used as much of the main space as I possibly could without breaking fire codes (which was a fun learning experience).

Design work included a multi-screen animations, stage-sized vinyl wall wrap, column posters, die cut vinyl on glass, programming and attendee materials, keynote templates, event space uplighting, overhead balloon clusters, moon lighting, and swag (duh).

My brain hurt from all the math but hey, that's science!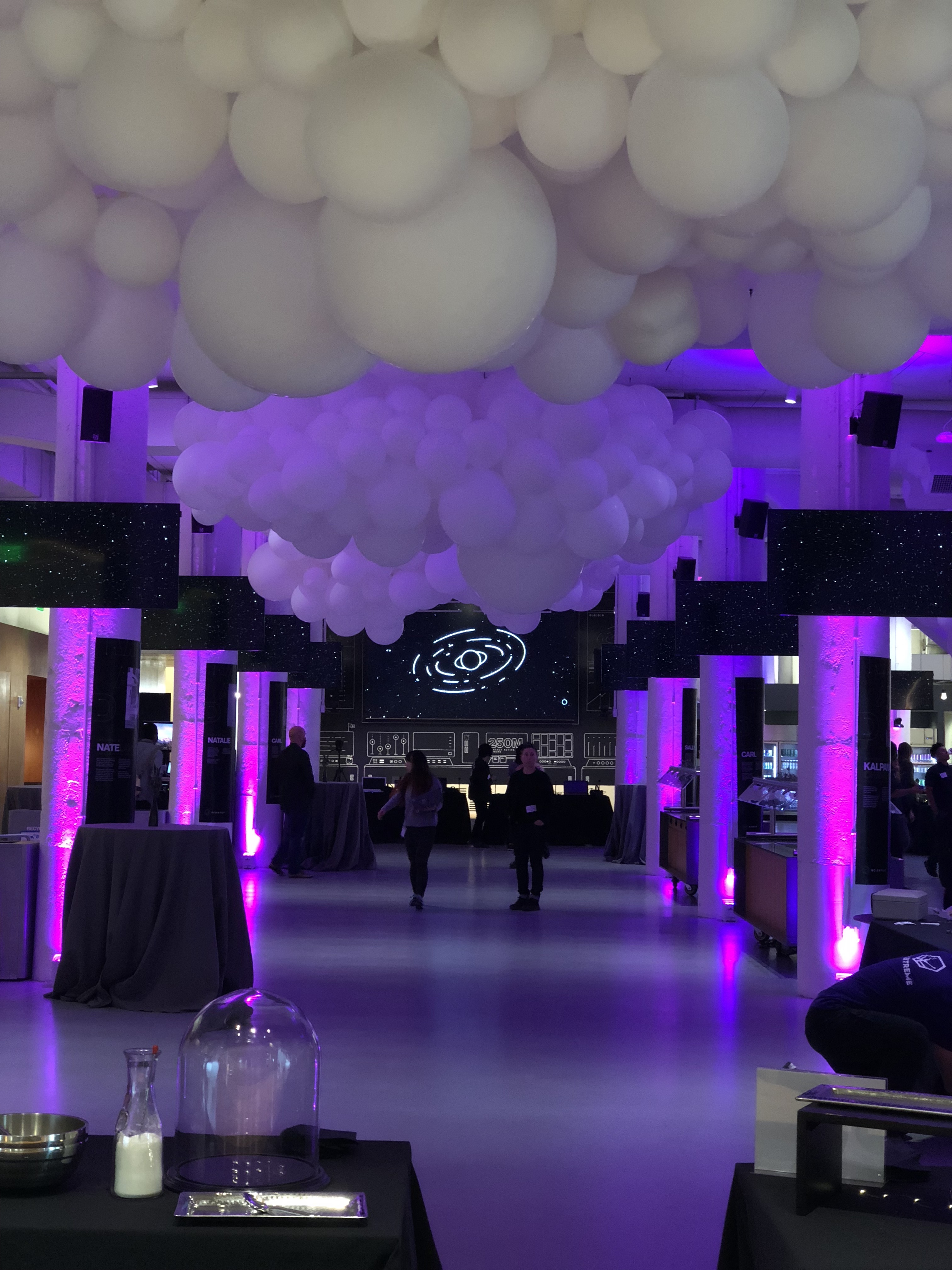 ---
Motion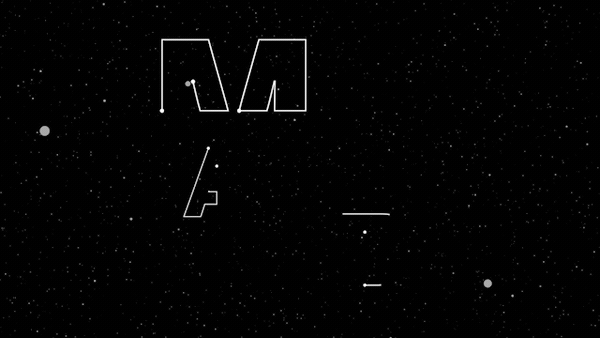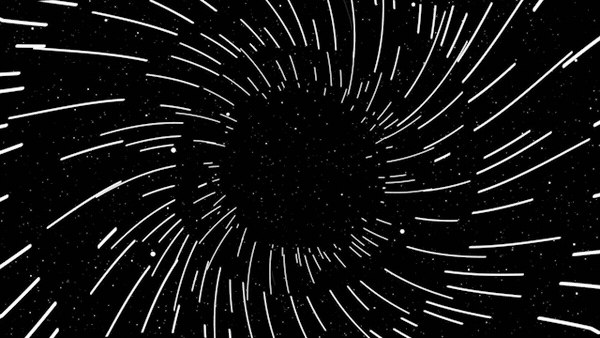 Playing on screens within the event floor, I created a looping animation that told the story of our space discovery in the 3 timlines. In the beginning, all we had were our eyes. We looked up and gazed, guessing and connecting the dots. As observations became more clear, we learned there were more than just stars. Planets and galaxies made us feel humbled and empowered to see where we fit in. These discovery sparked wonder in the possibilities outside of Earth. Cut to today, as we pilot space ships out further than before and hope to see what, or who, else is out there.

Creating this narrative for the event was incredibly enjoyable. Motion played a huge role in making the our entire space feel alive. As folks poured in, they could begin to understand the legacy and the important role they play in taking us further forward.
---
Event photography